Pooper Scooper in Las Vegas, NV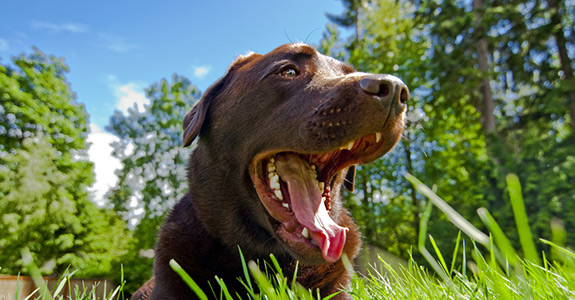 Don't watch where you step anymore—call Bob's Pooper Scooper Service in Las Vegas and Henderson, NV today! We work hard at maintaining a customer-first attitude, and your satisfaction and your pet's health have been our top priorities for over 10 years.
Dog Poop Services in Nevada
Dogs may be humankind's best friends, but that doesn't mean they don't present their own setbacks and challenges. If you love your dog more than anything but don't love their messes quite so much, then you might be interested in contacting Bob's Pooper Scooper Service about dog poop services in Las Vegas, NV. We've been serving the greater Las Vegas area since 2004, and we take pride in keeping your home, property and pets clean and happy. Our core values as pooper scoopers are dependability, honesty and integrity. We also welcome feedback from our valued customers, so if you have any ideas of ways we can improve our services, please let us know.
Are your pets leaving presents on your lawn deck? In addition to general dog poop services in Las Vegas, NV, Bob's Pooper Scooper Service also offers yard deodorizing services. We even provide disinfecting services to help keep your pets and family safe and healthy. We take pride in being a local pooper scooper business, and we understand the needs of area residents when it comes to cleaning up after their dogs. If you want to be spending more time having fun with your dogs and less time cleaning up after them, we hope you'll contact us for pet waste removal. Here are just a few reasons why you should:
We are a proud locally owned and operated pooper scooper business in Las Vegas, NV.
We have over 10 years of experience serving the greater Las Vegas area.
We provide convenient and affordable dog poop services, deodorizing and disinfecting services.
Our employees are hardworking and friendly.
We strive to provide affordable rates to all our customers.
Proudly offering dog poop services in the following areas:
Las Vegas, NV
North Las Vegas, NV
Henderson, NV
Paradise, NV
Enterprise, NV
Summerlin South, NV